---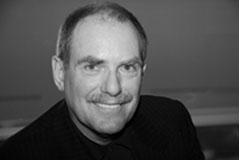 David Houle is a futurist, strategist and speaker. He has been called "the CEOs futurist" having advised or spoken to close to 2,000 CEOs and business owners in the last four years.  He is regarded as the "emerging global futurist today" having spoken on five continents in the past year and delivered 350+ speeches in the last 4 years.  He spent 20 years in media, entertainment and technology.He was part of the executive team that launched MTV, Nickelodeon, VH1, and CNN Headline News. He has won two Emmys, a Peabody and was nominated for an Academy Award.
Houle has usually found himself to be slightly ahead of the curve, both professionally and personally. His first book "The Shift Age" was published in 2008.  His second book, "Shift Ed: A Call to Action for Transforming K-12 Education" was published in April 2011.  His third book "The New Health Age: the Future of Health Care in America" was published  in December 2012 and is an Amazon best seller.  A revised edition of "The Shift Age" was published in December 2011. He is Futurist in Residence and faculty member at the Ringling College of Art + Design.  He lives in Chicago and Sarasota.
For more information about Houle please visit
www.davidhoule.com
.
If you are interested in booking Houle as a speaker,
please go to www.davidhoule.com/speaking-schedule/
Contact David or email directly him at david@davidhoule.com.